Search for your dream domain
Register Domain
Been dreaming of a .com or .dev that says exactly what you want to say about your business? Find that perfect domain name and get it registered today!
Find my Domain
Transfer
Transfer your domains to Jibres and save on renewals. Most domains come with an extra year of registration added during the transfer process free of charge.
Transfer Now
Renew
Searching for the lowest domain renew price? That's it. Jibres offer exclusive offer on renew domains at prices that won't break your budget. We are the best of best:)
Renew Domain
Find your winning domain
When you register a domain, you're not just getting a web address. It's a vital piece of your online presence. Your domain name carries your brand, your public image, and your professional reputation. It's the first thing people see when they visit you, so buying a domain name registration means making some important decisions.
How to find a good domain name?
A domain name represents your business or personal brand on the web, which means choosing the right one is important. Brainstorming is a great place to start, so grab your pen and jot down some words related to your idea.
Built By Developers, For Developers.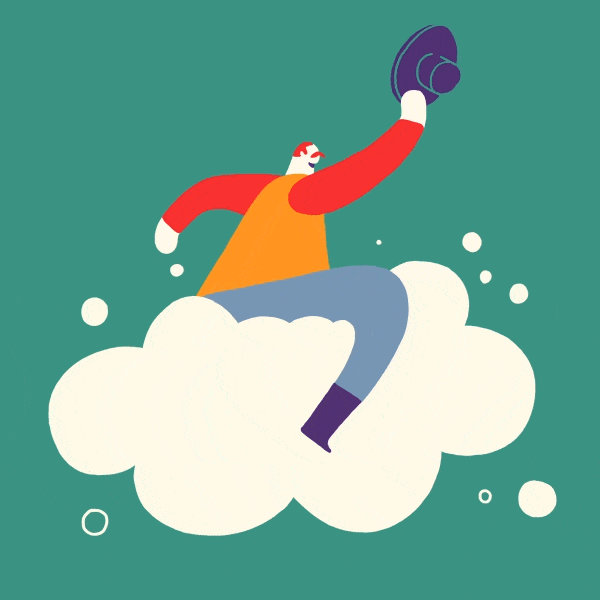 What is a domain?

Everything you need to know about domains

Have you ever asked yourself, 'What is a domain, anyway?' Well, take a look up there at the top of the screen. See that part at the top of your browser window in the URL bar? It's the part that starts with 'http://' in the address bar. The second part of the URL is the domain. In our case, it's jibres.com.

---

Let's take a look at what goes on behind that domain.

Every website is identified by a unique series of numbers called an IP address. This numeric set is what your computer uses to connect to the server where the website data lives.

Numbers are great for a computer, but it's easier for people to use words they can remember. The words used to identify a website are known as the domain or URL, and like the IP address, they're unique to each website. Think of it like a mobile phone: you want to call your mother, so you simply click on your contact 'Mom' and your phone dials your mother's phone number. Domains are connected to IP addresses in much the same way.

---

What are the parts of a domain?

Domains, like most brilliant ideas, work on more than one level. They include both a top level domain and a second level domain. And, like brilliant ideas, they also center around a single point-or in this case, a dot.

To the left of the dot is the second level domain, which might be your name, the name of your business, blog, or store. It's the 'identity' of your site. In our case, the second level domain is 'jibres'.

To the right of the dot is the top-level domain (or TLD), in this case the TLD is '.com', but you may have also seen TLDs like .net, or .org, or country identifiers like .ir or .us.

While the top level domain is essential for a domain to function, it's also less exciting than the second level domain. Which is probably why it's sometimes referred to as the 'parent' domain.

The exciting thing about domains is that you can choose almost any name you want as your second level domain. And sure, you can go with .com for your top level domain, but who doesn't want a cool 'parent'? Options like .club, .store, even .pizza are just a few ways you can boost your top level domain game.

---

What's the purpose of a domain?

At some point someone probably said, 'Hey, you ought to register a domain.'' And you might have replied, 'Okay... but why?'

The truth is that if you have a website, it needs to have an address, and that address needs to have a name.

But there are other good reasons to register a domain too.

Registering a domain reserves it so no one else can register it. So it might be smart to snatch up a domain now-your personal name, company name, or other things you're involved with, like a book title, band name, or hobby-just to take it 'off the market'.

In my case, I might not need the domain minion.party today, but I'll definitely want to own it once I become super famous.

There's also custom email.

Want an email address like me@minion.party? To get such a slick, personalized address, you'll need to reserve the domain first, then attach it to email hosting. This is a smart move especially if you're running a business site. That way, your customers can easily remember info@mybusiness as easily as they remember your domain itself.

---

Don't have a website? No problem!

You can point your domain to your Instagram, Facebook, Twitter, Telegram or other social media account. I don't know about you, but I'd much rather tell people to friend me at minion.party than give out some long, convoluted URL. That reminds me, I should really register that domain now.

What's the difference between a domain and hosting?

To have a website, you need both a domain and hosting. Your domain gives people a way to find your website, and your hosting is space on a server (a remote computer) where all of your website content resides.

Think of a domain like it's your website's street address, and hosting is like the website's house. You can have your address before you build your house, but to show off all your photos on your website, you'll need a place to put them.
Frequently Asked Questions
What is a domain? What is a TLD?
Think of your domain name as a street address. If people search for your domain, they'll be able to find your website. Every website on the internet has a unique IP address assigned to it, made up of a series of numbers. These numbers tell the domain name system (DNS) to locate the corresponding website. As we are humans and not computers, IP addresses are difficult to remember and so words are used instead. These words are known as the domain or URL. The DNS looks at the domain name and translates it into an IP address.
Top-level domains were introduced to help organize the locations in the domain name system. All domains include a top-level domain (TLD) and a second-level domain (SLD). Imagine you own a business in the USA. In 'yourbusiness.us', the TLD is .us and the SLD is 'yourbusiness'.
What is a TLD?
A Top-level Domain (TLD) is the part of a domain name to the right of the dot (e.g., the "com" in jibres.com). TLDs are part of the text-based interface assigned to numerical IP addresses that allows humans to more easily navigate the web without having to memorize long strings of numbers.
What is the difference between various TLDs? Which ones are better?
When it comes to picking a top-level domain for your website, there are plenty of options. Yes, .com domain extensions are popular, but due to their popularity, you may find that your dream domain has already been taken. Why not consider choosing a generic (gTLD) like .club for your tennis club, or a country-code (ccTLDs) like .co.uk for your UK office?
If you're a new business it may be important to choose a familiar domain extension like .com, a localized domain or a well-known gTLD. As they are popular, they are perceived as more trustworthy. Don't panic if you haven't managed to get one. The web is changing all the time, and as the web grows, so will the familiarity of new TLDs.
How do I check domain name availability status?
To verify domain availability, use the search bar at the top of the page. Your website name will either be available or taken. If your domain is taken, this means that it is either reserved by the Registry or registered by someone else. At this point, you can choose to make an offer for that domain name.
If you are looking for a fast and safe domain name checker, use Jibres. We never have and never will sell any information on our clients.
Are .com domains better for search engine optimization (SEO)?
No. All domain extensions are considered equal in the eyes of Google and there is no automatic preference given to a .com domain. When checking to see if a domain exists, it's important to note whether a large and recognizable company has the .com if it does, this can hurt your search results. It can also open you up to a potential trademark battle.
What is a premium domain?
Premium domains are short domains, often made up of just one word or 3-5 letters. They are also known as 'aftermarket' or 'pre-registered' domains. Most premium domains have a .com extension, but many end with .org, .net, and .biz.
As premium domains include common words they are often the most memorable. Additionally, companies value short domains that match their company name or products, meaning these domains are typically the most desirable. Sometimes certain domains sold by different registries are considered premium and can have a higher price point. With registry premium domains, both registration and renewal prices are set by the registry and are usually high.
What is a new TLD?
If you're looking for something a little different for your business or personal website, why not consider a new TLD? There are hundreds of new fresh and exciting domain endings that can help bring your dream alive. Want a personal website? Share photos of your international trip with .travel, write your thoughts on the latest catwalk trends with .blog or get creative with a .is.
Looking to conquer your industry? Set up a web developer startup with a .dev and get a .inc to show you mean business.
Should I register multiple extensions for the same domain?
Yes. When you register a domain extension, no one else can use it. So, if you've already got mydomain.com, it's a good idea to register mydomain.net and mydomain.org and redirect them back to your original site. This helps to avoid confusion and makes capturing visitors easier.
Is there a limit on how long or short my domain can be?
The maximum length a domain can be is 63 characters and the minimum is 1 character. The shorter your domain is, the easier it is to type and remember.
When choosing a domain name, keep it simple - a word that is difficult to spell will be problematic for your visitors. Pick a name that reflects your brand, industry, or you if it's a personal project. Once you have a list of words, ask your friends and family for feedback. Have fun choosing!
What can I do with my domain name?
Once you have registered your domain name it's time to use it. Maybe you want to funnel visitors to a landing page built especially for sales, or forward them to your personal Twitter page - it's completely up to you how you use it. You can also create personalized email addresses based on your domain name. This helps to build trust in your brand and promote your company.